Blind Mime In Reverie

For the past year or so, I've found myself often crashing on other people's sofas in other people's cities for extended periods of time. There have been moments in which I feel as though I am following myself around, watching myself engage with specific locations, and listening to myself have conversations with a wide range of people. Sense and sensibility begin to blur together, and judgment is positively skewed, even if momentarily.
I've listened to many of these people preach about context. And I've considered the ways in which surroundings can alter meaning and impact understanding of and for anything. Furthermore, I've questioned if and how anybody could potentially recondition one's self to attempt to weigh all material on the same scale. Content vs. Context: What begets what?
Days, months, years, centuries, millennia…
Cities, provinces, regions, countries, continents…
I wouldn't say I'm an expert on anything, but I would say:
Time is structured, supported, and suspended. Ideas and places are as heavy or as light as the movements upon and/or within them. Irrational feelings are natural, and sometimes, solipsism and altruism are indistinguishable.
Every culture is foreign to somebody. Every image is nostalgic for the past. Every object is a relic in the future.
Identities are built upon stories, stories are fabricated within ideals, and ideals are based upon identities. Perspectives transform surroundings and surroundings transform perspectives. Evolution isn't about history; evolution is about experience. And so I ask: Is it possible to forget time, to disregard place?
Slide on the spectrum. Push and pull the pendulum. Equalize eternity.
Nothing is fact forever, if you really think about it.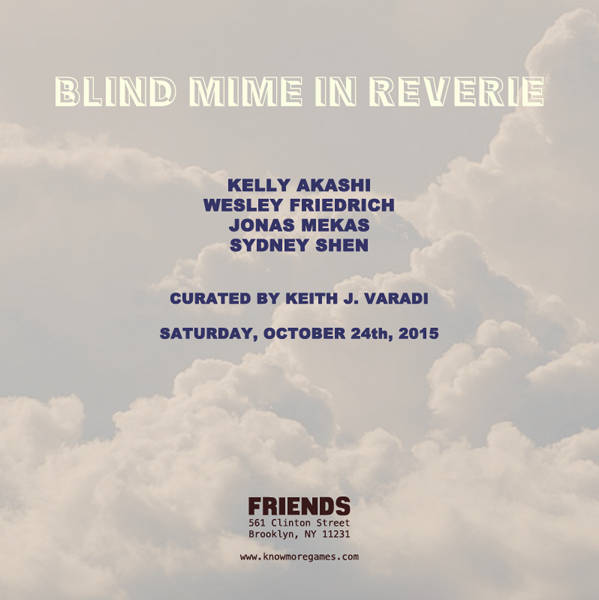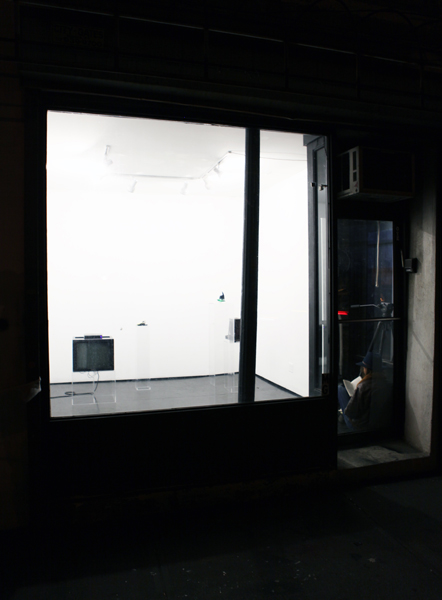 Installation View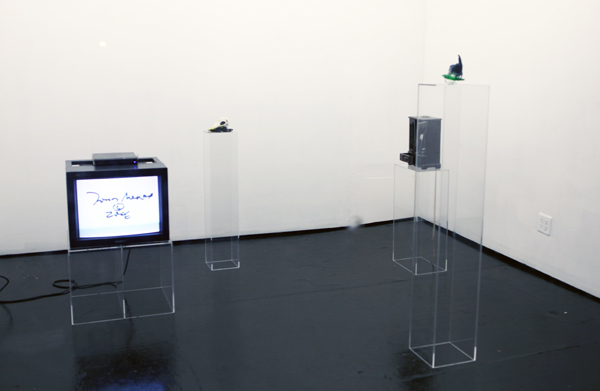 Installation View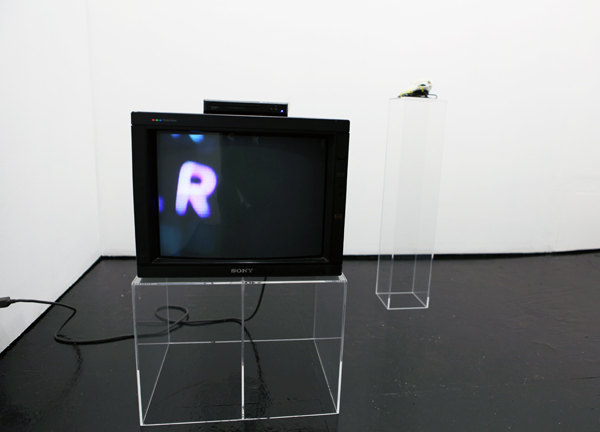 Jonas Mekas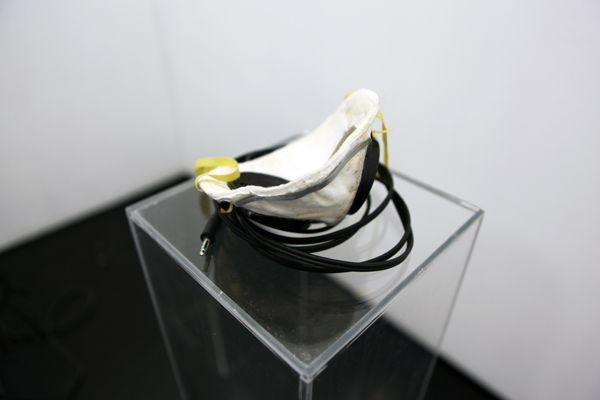 Wesley Friedrich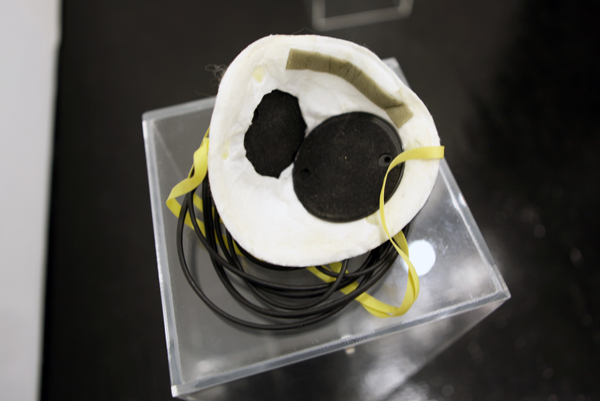 Wesley Friedrich
Sydney Shen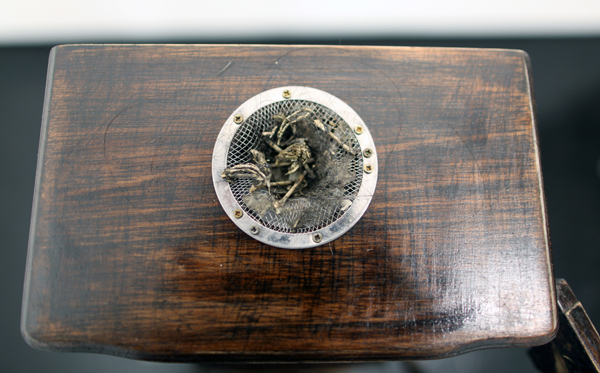 Sydney Shen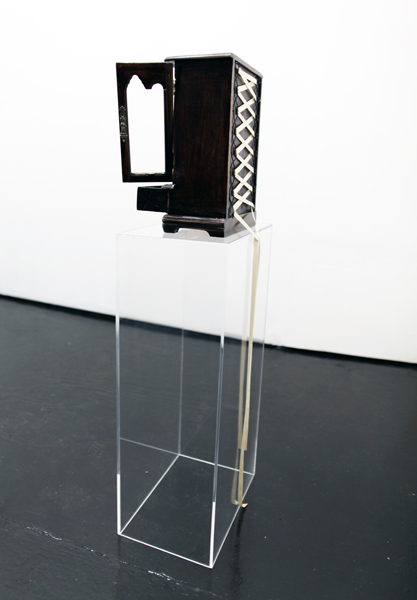 Sydney Shen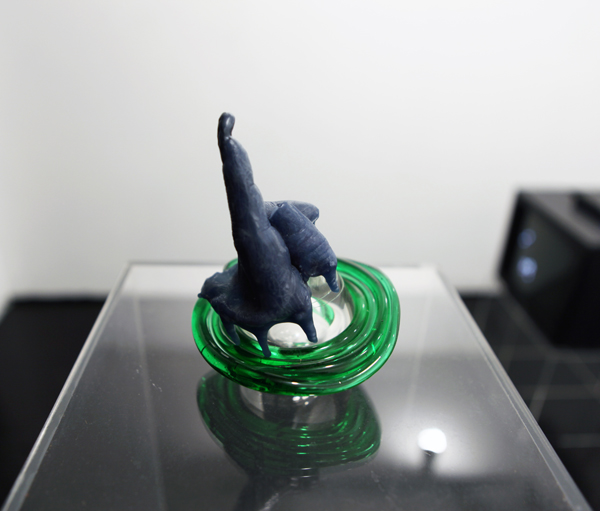 Kelly Akashi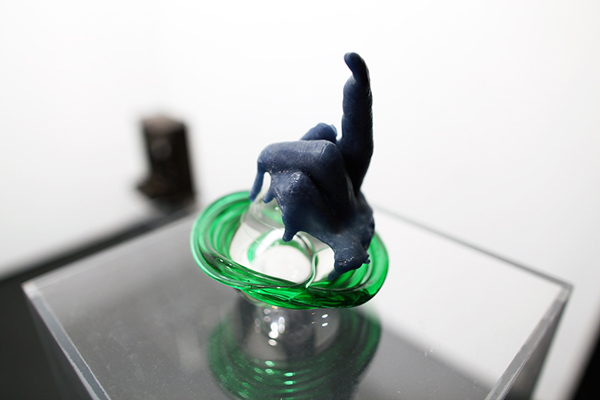 Kelly Akashi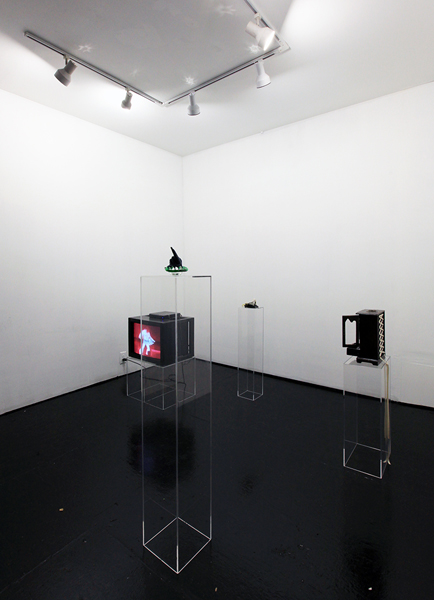 Installation View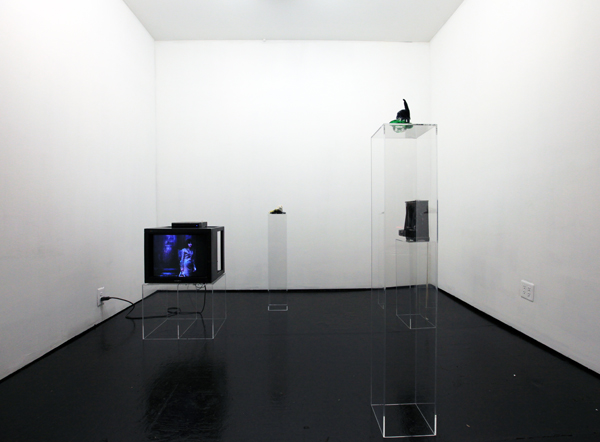 Installation View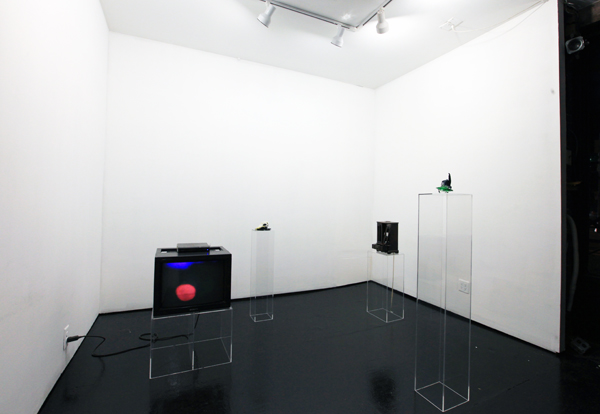 Installation View