Soup du Jour
Impermanence of timing;
a place is as legitimate
as the people within.
A restaurant named Tom,
a beach named Monica;
situated moments drowning.
Stones get slurped,
weighing down concerns;
impending and impinged.
Each statement has some gall,
each passing word is wronged;
dusted off remains, a celebration.
Every today is golden,
every tomorrow is silver,
all yesterdays bronze with age.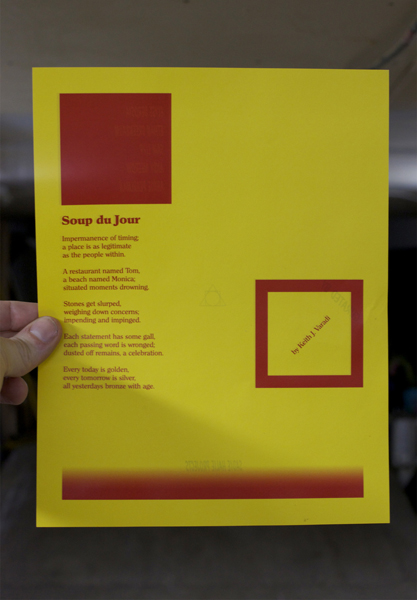 Soup du Jour Press Release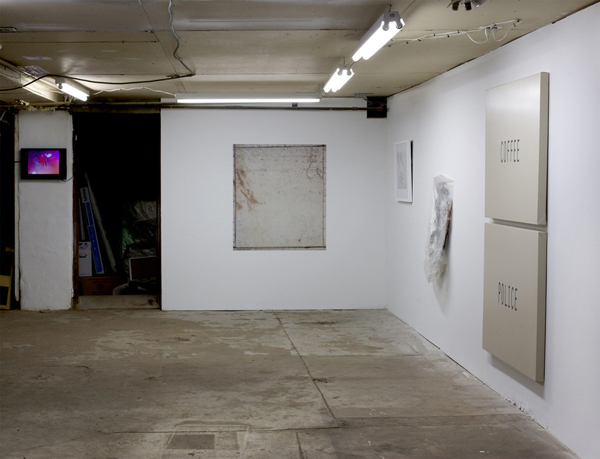 Installation View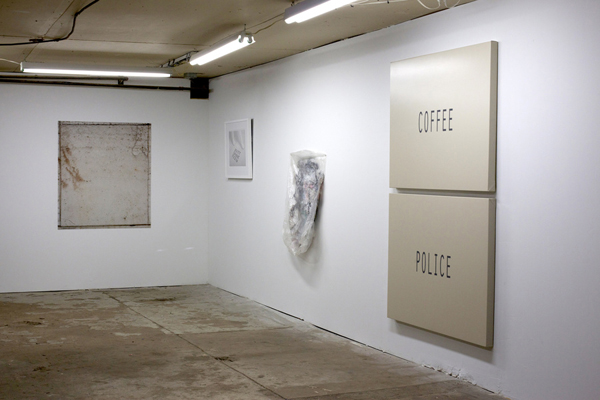 Installation View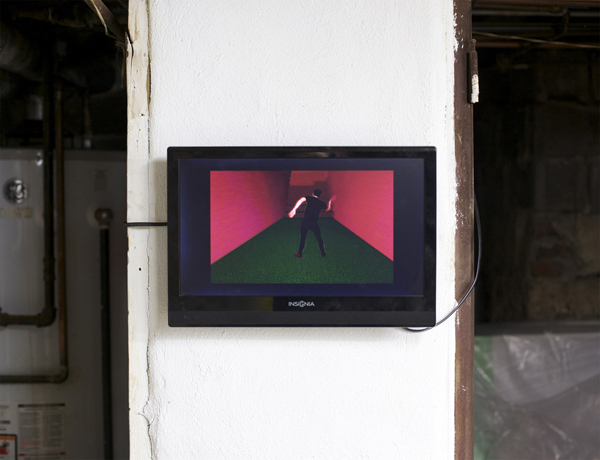 Annie Pearlman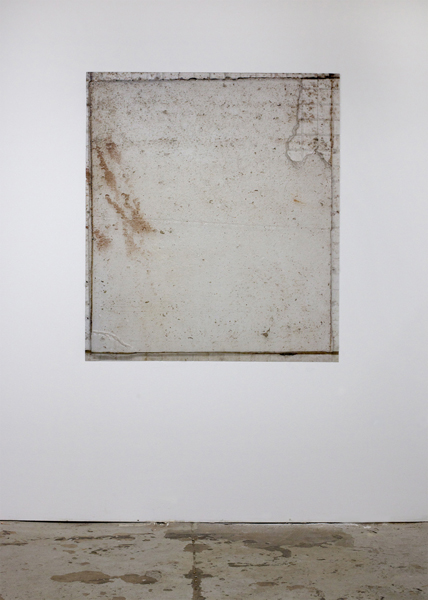 Ethan Greenbaum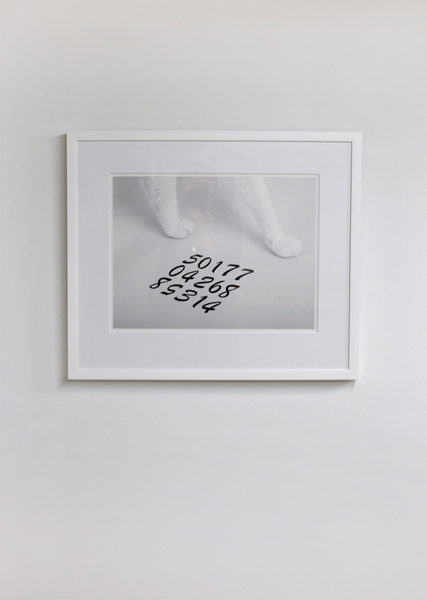 Elyse Derosia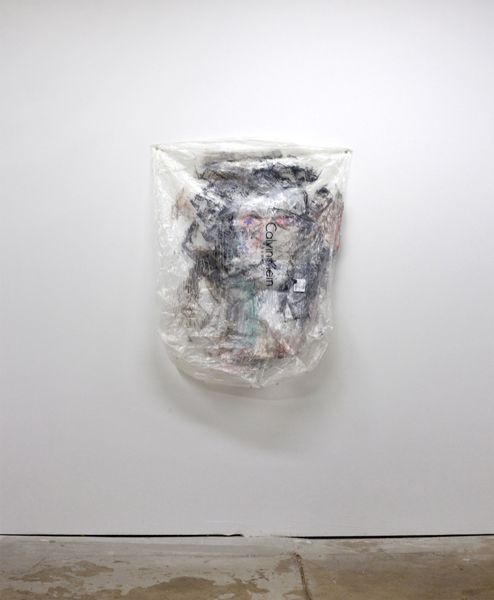 Sam Lipp
Andy Meerow