Style Points & Substance Pangs

When I was a student at Rutgers, I was fortunate enough to be situated almost exactly between New York City and Philadelphia. I greatly admired and valued what both cities offered. Being from Pittsburgh, I missed the grit and accessibility of Philadelphia. Then again, being from Pittsburgh, I craved the ability to escape what I knew and plunge myself into something new, which is supposedly why most people move to New York.
I live in New York now, but I don't consider myself a New Yorker. I feel as though I am more like an indefinite tourist, visiting from Pittsburgh. I still occasionally visit Philadelphia, but I'm never around long enough to fully understand its nuances and spectacles. But like an amateur ethnographer, I do feel as though I have been able to pick up on some surprising similarities and distinct differences.
For me, I look to three things that I consider to be some of the highest forms of art for insight on these issues: sports, hip hop, and architecture.
Sports: Philly has a perplexing ferocity - no logic, pure passion; New York has a lot of money and demands conformity. Hip hop: Philly's greatest rappers have sadly been perceived as sidekicks, i.e. Beanie Sigel, Freeway, and Eve, perhaps reflective of the general chip on the city's shoulder; many of the greatest rappers ever, particularly freestylers, have come from New York, i.e. Biggie, Jay-Z, and Nas, all of whom display relentless swagger and self-awareness, a complex paradox of edge and edginess, that has been copped by up-and-comers, including Kendrick Lamar, Drake, and Gucci Mane. Architecture: Philly seems to have maintained a certain level of respect for their city's initial design and aesthetic; whereas, New York's constant plastic surgery has provided quite a confused and confusing landscape of landmarks and condos.
I believe that both cities have unique eccentricities, exemplified by these art forms and they carry over into visual arts as well. To the displeasure of both cities, New York has often come off as arrogant and nonchalant and Philly aggressive and confrontational. However, I have found that if you situate yourself accordingly within each city, you can find comfort in each, the way they find comfort in themselves.
-Keith J. Varadi
///
We drove down to Philadelphia from New York City last fall with a bunch of friends because Keith was reading at Little Berlin, with a few other friends of ours, and we stayed two nights in a hotel. It felt like a sleepover and we all went out together and then hung out on our hotel beds. We had fun. We also encountered some unexpected things during the trip, terse statements implied and forthright about exhibiting art, pride in community, and, oddly, falafel. The tension was noticeable, and prompted conversations on our drive home about how art is made and exhibited in New York, as opposed to Philly, and the acknowledgement on the part of each city of its neighbor to the north or south. We started thinking about how these disparate approaches to art-making and showing are informed by the two cities' attitudes and mythologies.
This visit had been only my second. I grew up in the Midwest, where most homes and businesses are newly constructed or at least trying to look like it, and I was fascinated by the bluntness of Philadelphia as a city - the architecture, the neighborhood lines, the vacant businesses. In a way it felt honest in comparison to the near-obsessive cosmetic tendency of New York City, where the city itself seems to be trying to replicate a certain past image of itself - whether it be the New York of Woody Allen, or Patti Smith, or Warhol, or countless other such figures who have in their own ways historicized the city. The view on "creating" a history seems to be starkly different for New Yorkers.
These ideas about the upkeep of a city's image brought about more conversations on the notion of 'style', which has in recent decades been significant for both cities and the art that is made and shown there. There is a certain value placed on style and persona in Philadelphia, but the approach to urban replacement is starkly distinct from New York's counter-intuitive striving for the past through renovation. Concurrent with Style Points & Substance Pangs, we have curated a show in Houston, Texas, titled Style as Substance. Our show in Houston will be centered on some of the same questions and concerns about how the image of a city informs the art that is shown there, how the ideas behind a city's expansion or re-making affect other ideas about presentation - in this case, art.
We began talking about how the image of a city can dictate certain regional standards of taste, and how these ideas of style, good taste, and replacement ultimately relate to a sense of pathos. This last idea has been most central to our choosing work that we would like to show, and is where the titles of the two shows began.
-Rachel LaBine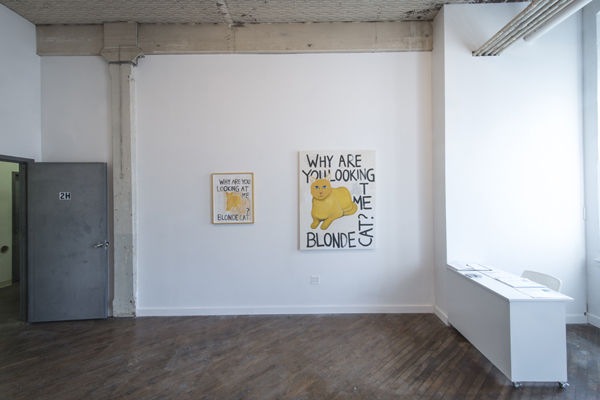 Emily Ludwig Shaffer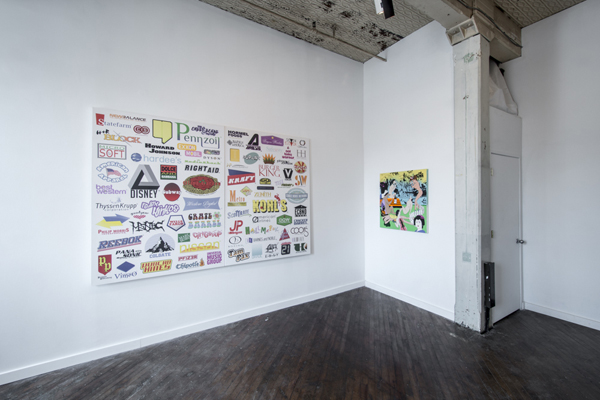 Installation View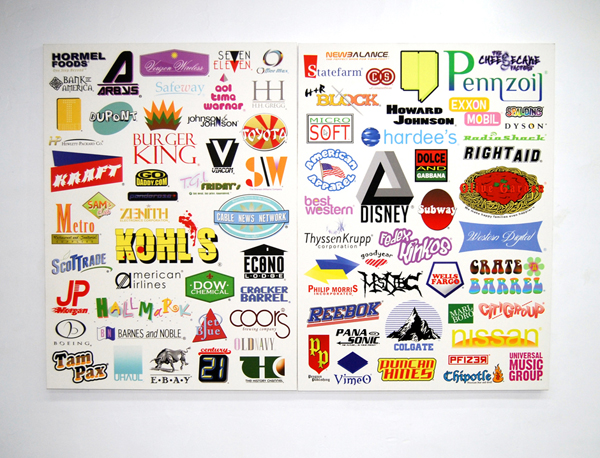 Edward Marshall Shenk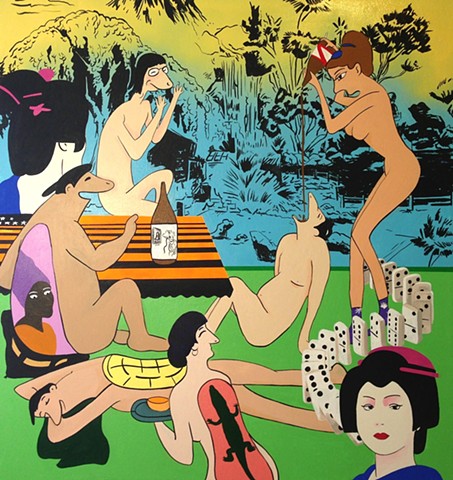 Jamian Juliano-Villani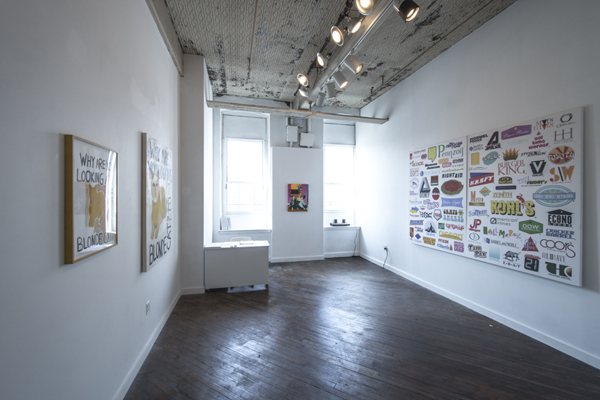 Installation View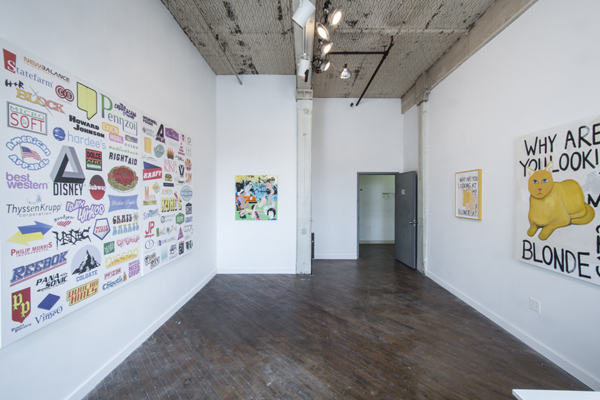 Installation Shot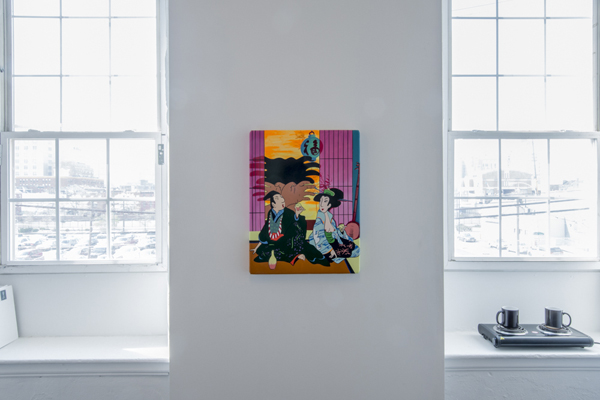 Jamian Juliano-Villani (Left) Edward Marshall Shenk (Right)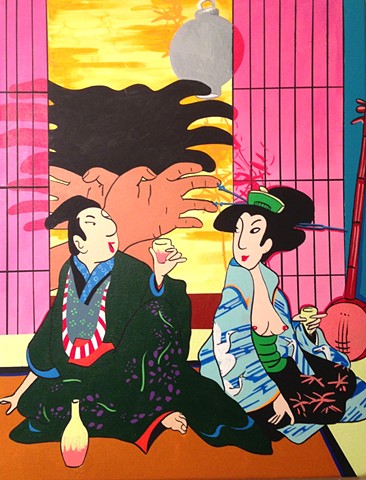 Jamian Juiliano-Villani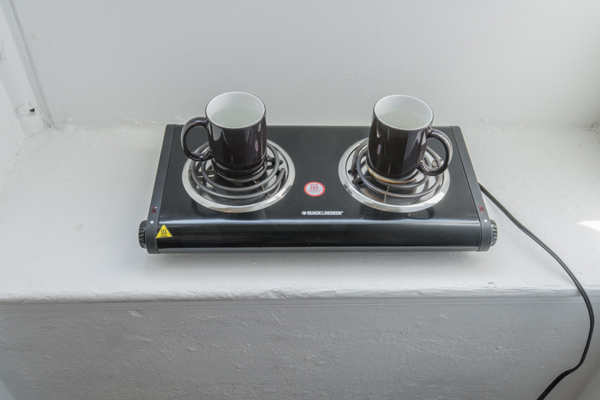 Edward Marshall Shenk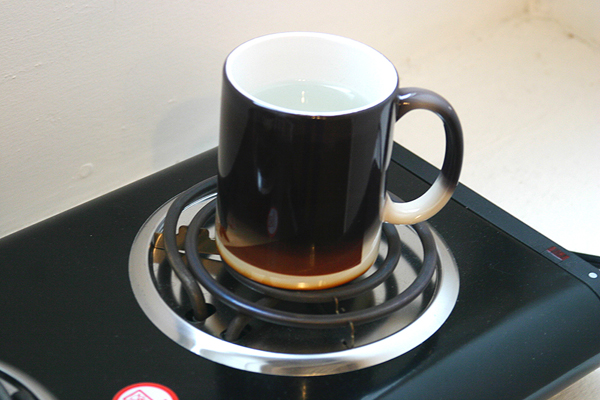 Edward Marshall Shenk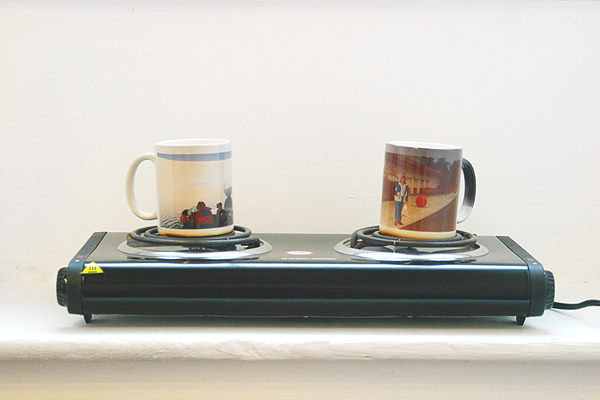 Edward Marshall Shenk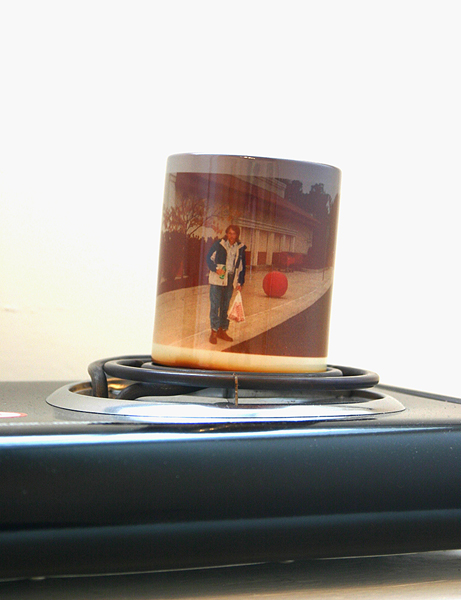 Edward Marshall Shenk